I would recommend Odegi for any business looking for leading eCommerce solutions in today's fast paced and ever changing market place.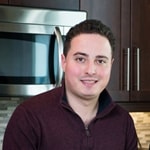 John
Owner I Consiglio's Kitchenware
Case Studies
The quick pace of change in eCommerce technologies means that there are new demands on your business systems every year. Avoid running the risk of slowing down your business growth; instead, gain a competitive advantage by partnering with an experienced web development team that specializes in eCommerce.
Solutions Built To Sell
As eCommerce web development specialists, we're well versed in the art of selling online effectively and efficiently by maximizing on technology. We help enhance the accessibility of your business by delivering multi-channel solutions that maintain a consistent shopping experience across devices. Most importantly, Odegi ensures your peace of mind by meticulously testing your projects for quality and consistency, following web development best practices.
Development Expertise
Our Microsoft certified web developers collaborate with your internal team or complete the project in its entirety to deliver fast, secure and scalable solutions. We work with your existing application or create one that is customized to meet the unique needs of your business and accomplish your objectives. From platform upgrades and fixes to customizations and support, Odegi has the technological expertise to help you improve website performance to enhance and grow your online business.