Smart Search has completely revolutionized the way our customers search on our web site. Within days of implementing, our search related sales increased by 50%. It removes the requirement for exact spelling, allowing customers to locate the products they are searching for faster and with more accuracy.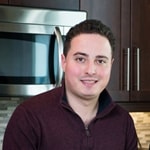 John Consiglio
eCommerce Manager I ConsigliosKitchenware
Is bad search hurting your business?
Stop losing sales because of basic website search tools that require exact spelling or exact product name queries. With powerful features ranging from artificial intelligence to autocomplete, the Odegi Smart Search simplifies the search process and increases conversion; helping your visitors find your products instantly while expediting the sales process and giving you a competitive advantage.