I would recommend Odegi for any business looking for leading eCommerce solutions in today's fast paced and ever-changing marketplace.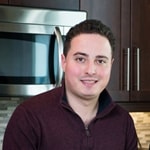 John
Owner I Consiglio's Kitchenware
nopCommerce Case Study
Here is the brutal truth about nopCommerce
It's a great ASP.net eCommerce platform built with great features to handle your existing webshop requirements and future growth. It powers sites like Volvo, The North Face and The Steelers pro shop and thousands more around the world.
So, if you are looking for high performance, security and no limitations (since you own the source code, you can build it whatever way you want), nopCommerce is the right platform for you.
But in  order to maximize eCommerce success, using nopCommerce, you are going to need the right partner 
How we increased conversion rate by 26% for one our nopCommerce client

Before we introduce the services we provide and why you should consider working with us, let me share a quick story with you.
In 2008 we met John & Sal from www.ConsigliosKitchenware.com, a brick and mortar retailer located in the heart of Toronto, Ontario. A family based business, Consiglio's Kitchenware was born from a love of Italian cuisine and high-quality products.
Since inception in 1975, Consiglio's Kitchenware provided thousand of kitchenware & gift products to its local customers.

They were eager to take their business to the next level but lacked the eCommerce support or expertise to make it happen. 
They were frustrated with their current eCommerce Vendor 
Their current website was not functioning properly and lacked the functionality they needed for growth
They wanted to sell internationally but didn't know how to get started
That's where we came into the picture and developed an eCommerce strategy to boost online sales and streamline their eCommerce operations by using nopCommerce.  
The result was: a significant boost in online sales for US & Canadian markets, reduction in operating costs and increase in SEO web traffic.
You can learn more about this nopCommerce success story by reading their case study.
So why should you work with us?
Good question and here is a quick summary for your consideration:
You get a 7 step system to maximize your eCommerce success that encompasses research, strategy, branding, user experience design and development.   So we don't just wing it, we use a proven system that generates results.
You get a GOLD nopCommerce Partner with certified nopCommerce developers to work on your next b2b or retail eCommerce project.
You get a Microsoft Partner that is well versed with Microsoft products & technologies.  Including ASP.net, Microsoft SQL, and Microsoft Dynamics (GP, NAV, AX).
You get peace of mind by working with an experienced eCommerce partner with 30+ years of combined eCommerce experience and featured in various major newspapers.   Here is the latest newspaper article we contributed to in the Globe & Mail. 
You get all the support you need after launch.   The quick pace of change in eCommerce technologies means that there are new demands on your business systems every year. We make sure that your systems are current and running efficiently to avoid the risk of slowing down your business growth. 


Thank You 

Thank you for taking the time to learn more about our company and how we help companies succeed with nopCommerce. 

To get a free estimate and eCommerce consultation please call 1-866-388-8229 or complete the form above and one of our nopCommerce eCommerce Specialists will get back to you within 24 hours.